Thank you for your interest in the 2024 Annual Meeting Exhibit Hall.  At this time, the Exhibit Hall is full.  If you would like to sign up on the waitlist in case a spot opens up, please send an email.  Thank you
The 2024 Exhibit Hall will be the the social hub of the meeting, and exhibitors are guaranteed to have maximum interaction with the estimated 650+ meeting attendees. The Exhibit Hall will host the three evening receptions, and it is also where we'll serve up hot drinks and snacks throughout the week at the daily morning & afternoon breaks.  The TWS-WS meeting registration, raffle tables, Chapter tables and more will all be housed in the exhibit hall along with tables for meet-ups and hang outs.  This is the place to be. We hope you'll join us.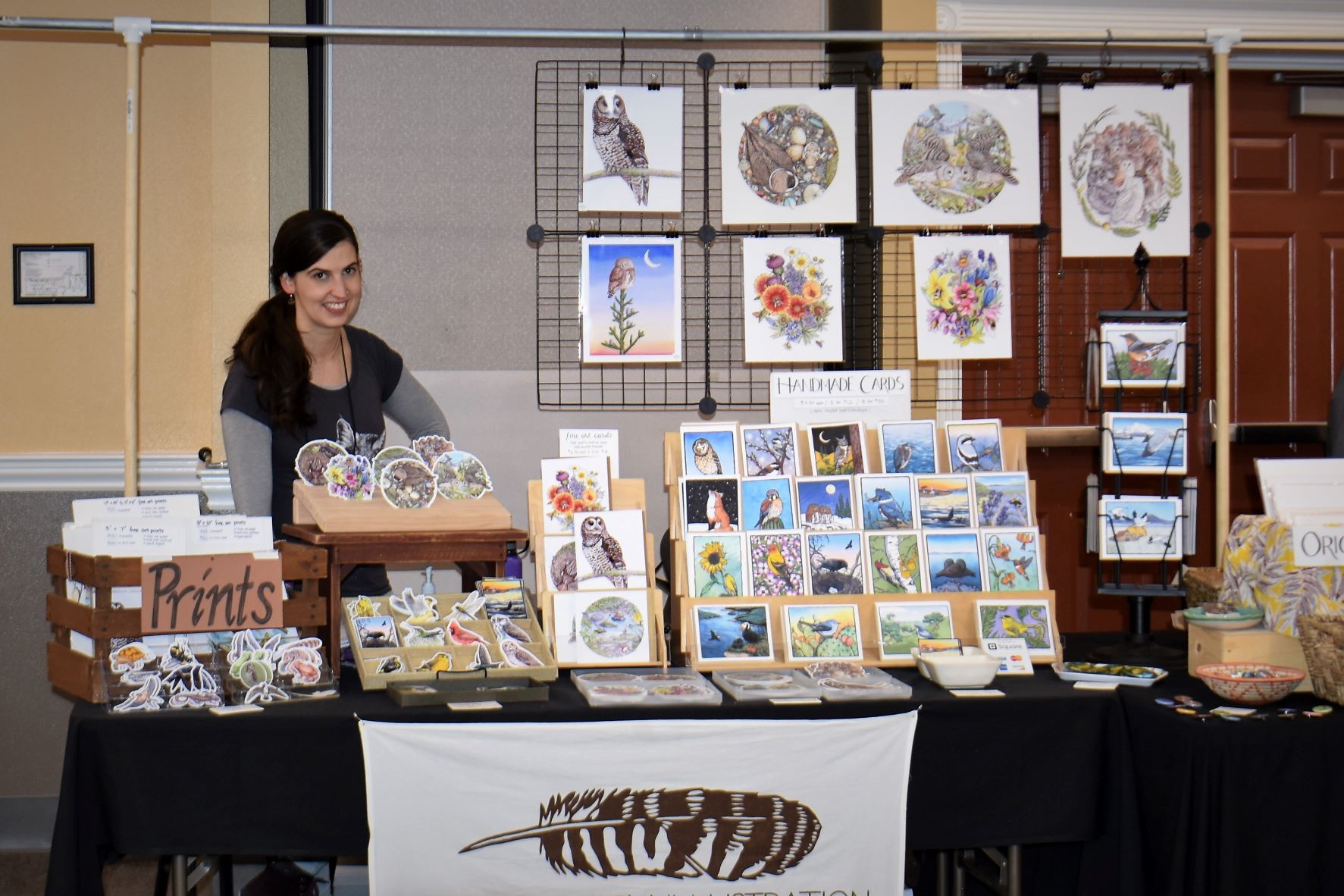 Exhibit Hall Costs:
Artist $300
Nonprofit $600
Company $1,200

Table-top electrical power strips ($160/each) and/or high speed wireless internet connections ($90/each) are available at an additional cost with 4 weeks advance notice.  
Exhibit Hall Schedule:
Tuesday Setup:  1-3pm
Tuesday OPEN:  3pm-9pm
Wednesday OPEN:  8:30am-7pm
Thursday OPEN:  9:30am-8pm
Friday OPEN: 7:30am-11am
Friday Tear-Down:  1pm
Exhibit Hall Details:
Each Exhibitor receives:
A 6′ table with a tablecloth and two chairs in the centrally located Exhibit Hall.

Each booth includes one

complimentary conference registration/name badge for one booth staff.

Listing with logo and contact information in the (1) program booklet, (2) the meeting website, and (3) in the Whova meeting app.
Exposure to 650+ academics, consultants, industry representatives, agency personnel, students and legal professionals from all parts of the country who attend due to the quality and variety of wildlife research papers that are presented during the conference.
Thank you for your interest in participating in the 71st Annual Meeting of the Western Section!  Ready to sign up?  You may sign up on our online meeting registration form, or by contacting our Meeting Planner at the following email or phone number.  Please don't hesitate to reach out with any questions. – Candace Renger, projectmanager@tws-west.org  (510) 527-5627
Exhibit Hall Information:
Please note that all Sponsor and Exhibitor requests must be received by December 15, 2023. Exhibit space is limited and will be allocated on a first-come, first-served basis.  We typically sell out early, so don't delay!
As in previous years, exhibitors will be asked and encouraged to donate goods or services to our annual raffle – All proceeds fund our student and early career professional programs. This is optional and agreement to do so will not reduce the table registration cost.
If you plan to ship your exhibit materials or merchandise in advance, please contact the conference center to inquire about space restrictions, timing, and charges.
Exhibitors are eligible for the discounted hotel rates that we have arranged for our meeting attendees.  Limited rooms are available so be sure to book early!
Interested in sponsoring the meeting?  Sponsors receive many extra benefits!  Here is a link to more information on our Sponsorship opportunities:  Sponsor Opportunities.